This serie of articles, called "NEW @ The Paddle Sports Show 2022" showcases the products that are competing for the « PADDLE SPORTS PRODUCTS OF THE YEAR AWARDS »
Entry for STAND UP PADDLING  – Baltic ,SUP Élite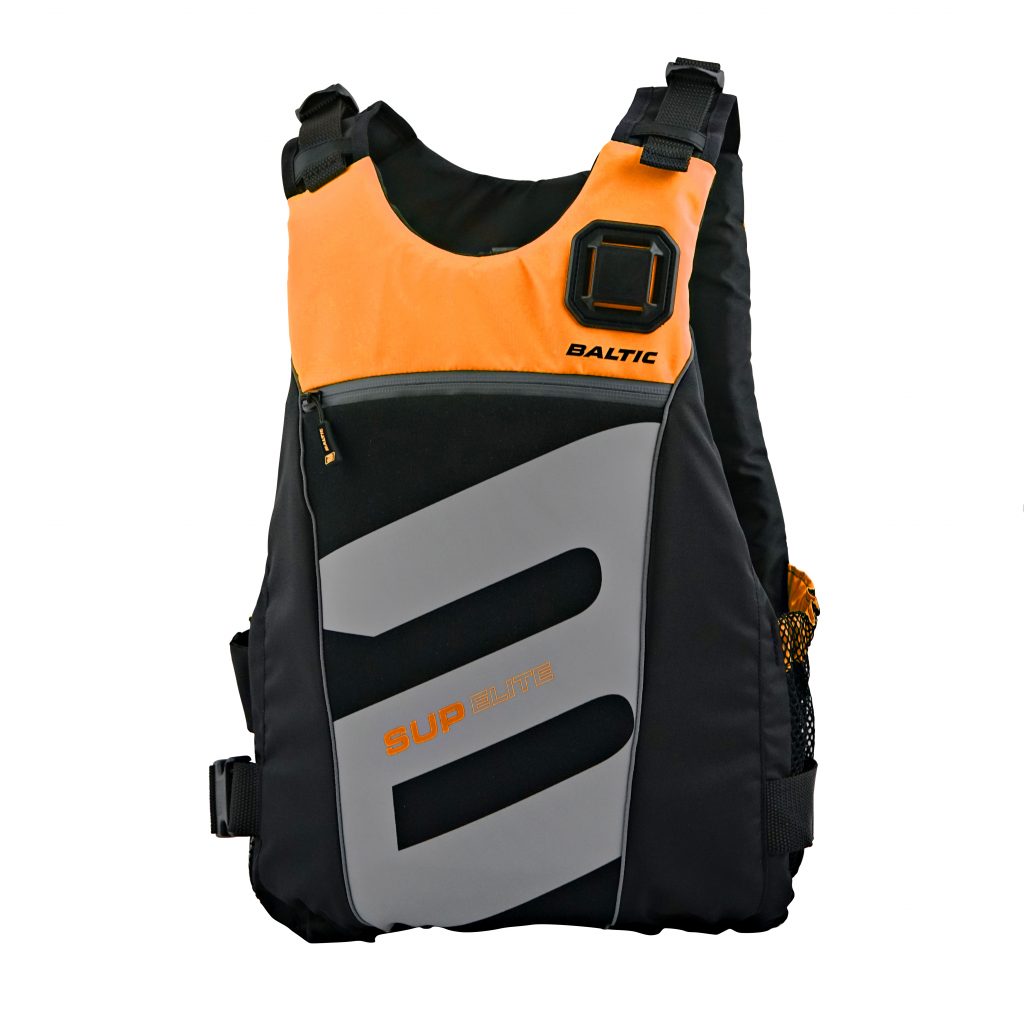 The BALTIC SUP Elite, a 50N personal flotation device (PFD) designed in collaboration with instructors and those with extensive experience in the sport of Stand Up Paddleboarding.
The SUP Elite is designed to provide maximum mobility both on the board and in the water and approved toEN/ISO 12402. Stand out features which sets it apart from transition PFDs on the market include:
There is a large opening around the arms and shoulder for full movement.
It comes with a longer body to make movement on the board and transition onto the board from the water easier.
It has adjustable shoul­der and sides straps and is equipped with elastic cord on the back, universal bracket on the shoulder and pocket on the chest. To aid a smooth transition onto the board, there are no buckles on the front, the pockets are minimalist and high enough up the front of the buoyancy aid to not catch on the board.
Available in yellow/black and orange/black.
Website link: https://baltic.se/en/produkt/sup-elite-flytvast/